the seductive allure of champagne and caviar
Revitalising the unique 140 year heritage brand into a contemporary desirable destination. Respecting established brand principles whilst creating a unique culinary experience.
Heathrow Terminal 4; setting the stage for Caviar House and Prunier with their new experience bar and retail store. Elevating the moment to savour the best caviar and salmon in the world.
A panoramic and dynamic 360-degree island bar, anchored around food preparation and theatre, creating a sense of intimacy within a busy transient space. Watching the performance unfold at the chef's table, captivating the audience and re-affirming their brand expertise.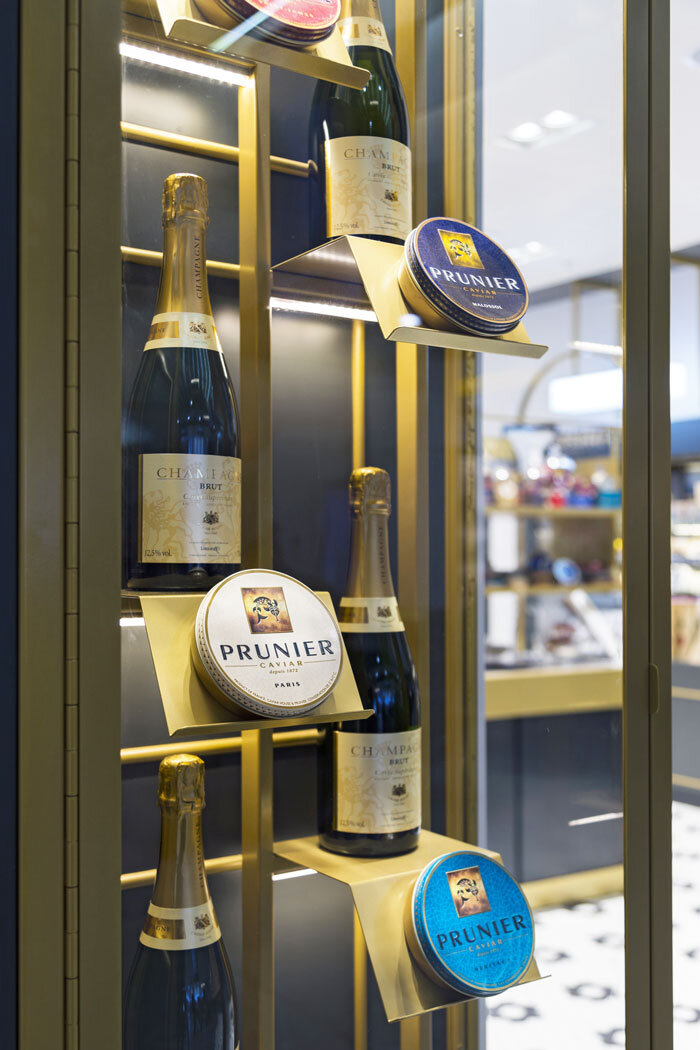 Creating a retail showcase with a modern, luxury, food hall aesthetic; timeless with a contemporary twist and elegance through simplicity.

Stylish curvature not only inspired by 20th century design, but an artistic interpretation of the brand's iconic caviar tin. Providing a memorable, recognisable and immersive Caviar House and Prunier experience.